We cover flat roofs in Bridgend along with many other services, listed below is a brief overview of some of the types of work we carry out. If you would like further details about a particular job, please
contact us
.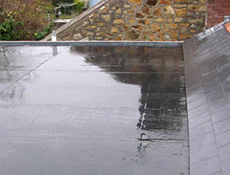 We can renew you old flat roof or construct a new flat roof.
We no longer use felt or fibre glass any more as we have found EPDM Rubber to be much better.
EPDM is a flexible rubber that is supplied in one length with no joins.
EPDM requires little or no maintenance.
EPDM is manufactured to provide a 20 year guarantee for the product.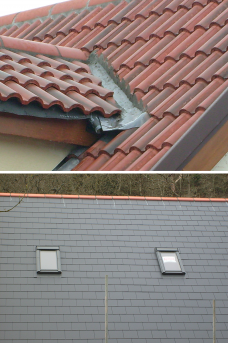 We can:
supply and fix new slate or tiled roofs for new or old buildings and extensions. We only use top grade materials for our roofs including breathable felt and top grade 2 by 1 battens.
include velux windows or slate/tile vents if required, as well as UPVC soffit, fascia and guttering.
also do flat roof conversion.
We always:
provide scaffolding (for health and safety reasons)
remove all debris.
All new roofs are guaranteed for 20 years.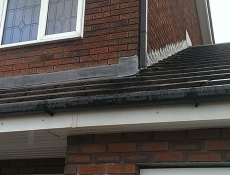 We can supply and fix all lead products for all types of lead repairs, new or old.
Re-leading chimney stack includes removing the tiles/slates around the chimney, replacing any felt and batten where needed, fixing new code 3 soakers, code 4 flashing and then re-fixing the tiles/slates to leave a fully water tight roof.
Re-leading a valley is much the same as a chimney with 18 inch code 4 lead.
Abutment walls come in all shapes and sizes. The most common is around a flat roof which uses 6" lead code 4 which is chased into the wall and then sealed with cement.
There is no better way to improve the look of your house. We can supply and fix, fascia, soffit and guttering with down pipes in all different colours and designs.
These are available in white, black, brown and woodgrain brown. Most people like it to match their windows.
There is also a choice of guttering, including round, square and OG.
We can fit to any building, new or old.
With an old building, all (if any) rotten wood is changed before fitting, so not to cause any future problems. Don't worry, we include this in our price.
Remember, all fascia, soffit and guttering is guaranteed for 15 years.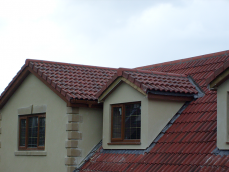 Need an extra bedroom or two, maybe some extra storage space? Dormers can be built in any shape or size to suit your needs.
Several options of roof covering like slate, tile or EPDM flat roof.
Several options of external wall covering like UPVC cladding, weather boarding or render.
We also cover all internal work, including plastering, electrics and plumbing so you only need one contractor, M.J.S ROOFING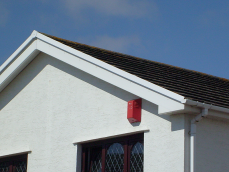 UPVC Dry verge systems are perfect for new and old buildings, preventing and water and wind getting into the roof space.
This product replaces the old fashion cement verge which quite often falls out after a couple of years. This can cause water leaks and even tiles to fall.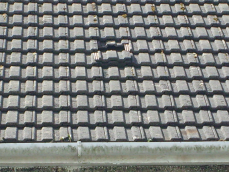 After a good storm we always get the odd slate, tile or ridge that makes its way into the gutter.
M.J.S Roofing provide a prompt service in these cases to prevent any leaks and re-occurrences.
We are also happy to help with insurance claims through storm damage.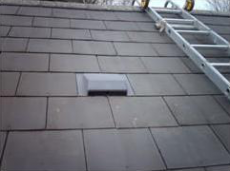 This is an idea for ventilation in the attic.
This can prevent condensation in the roof space and stop timber rotting.
Roofing ventilation is now standard in all new buildings, but not on old buildings.
Vents are quite inexpensive comparative to the costs of damage repair due to condensation.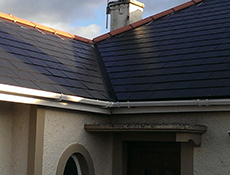 Maintenance packages available to suit all your needs from as little as £5 per month.
This service gives you all you need to keep your roof in good order throughout the year.
We will check your roof and clean your guttering twice a year.
Include upto three call outs per year.
If you would like to speak to us to find out more details please contact us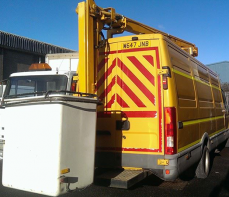 Cherry picker hire available as part of a roofing job or to hire separately.
For cherry picker hire only please contact Allen on 01656 721036.